The heart of Neuwirt's hospitality
At Neuwirt in Kirchheim, the proverbial cosy Bavarian atmosphere is a top priority. It is visible and you can feel it. In the cosy pub and the two adjoining homey rooms, over 100 guests can savour our tasty dishes. Martin, the chef, presents a new menu at lunchtime everyday that is of course freshly prepared. A very special Bavarian delicacy attracts connoisseurs to Neuwirt on the first Monday of every month from October to March - boiled pork belly is served right from our own butcher's shop.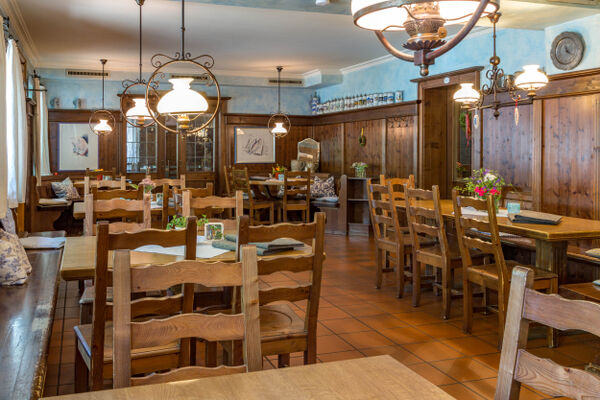 In the summertime, guests can enjoy the large beer garden behind the inn. Around 80 guests can sit outside on warm summer evenings – in the shade of the chestnut trees, which are just as much a part of a Bavarian beer garden as is a well poured half liter of Maxlrain beer.